---
Restaurant Hood Cleaning
Portland Maine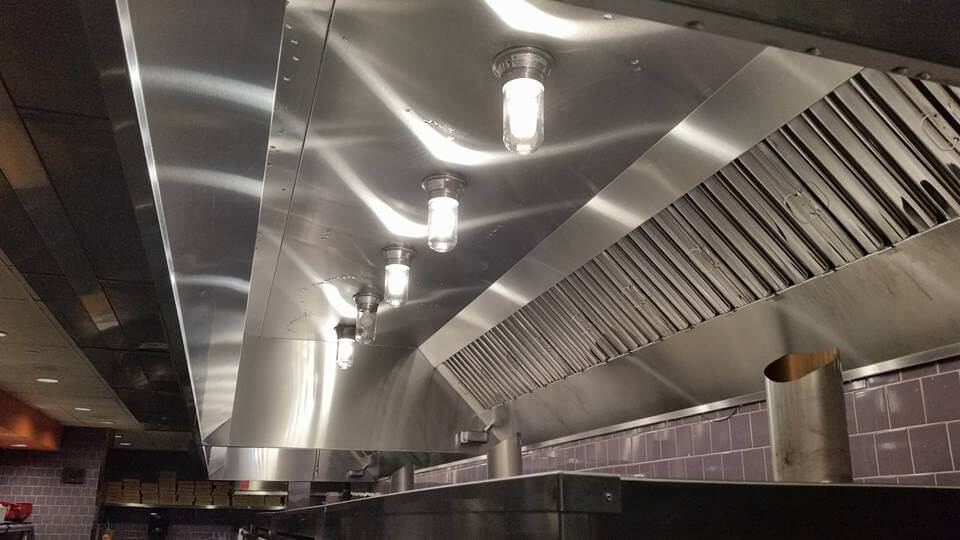 Restaurant Hood Cleaning.
Did you know that according to a survey by the U.S. Fire Administration's (USFA) National Fire Incident Reporting System (NFIRS) and the National Fire Protection Association's (NFPA), over 6,000 fires occur annually inside restaurant kitchens, resulting in over $100 million in damages? Take a wild guess as to what the main cause of this fires is. If you guessed under the hood you'd be correct. All these major kitchen fires begin on a cook line beneath the exhaust canopy hood thanks to an automatic fire suppression system. Luckily you can stop a fire from ever happening at your restaurant.
Portland Hood Cleaning Pros can help you set up a simple and routine restaurant hood cleaning schedule so you can safeguard your business against fires and unnecessary loss.
We're the best at restaurant hood cleaning and are more than willing to help you at it. Portland Hood Cleaning Pros has been in this business for over 15 years, deep cleaning hood systems and winning hearts all over Portland Maine.
Every member of our amazing restaurant hood cleaning team is trained and certified according to the latest NFPA standards. We have instilled our leadership and core values into every member of our team to ensure they not only represent what we stand for but also get the job handed to them completed with perfection. You can always check our about page to know more about our services and history.
Whether you need hood filter maintenance, repair or replacement, we've got your back. We can also handle other tasks such as deep grease cleaning and implementation of fire prevention systems with ease.
All it takes is a quick peek at our 100% customer satisfaction reviews and testimonials to understand why all our previous clients loved us.
Feel free to give us a call (503) 974-3299 if you're in any area around Portland, ME for a FREE CONSULTATION or drop us an email using our contact form. Immediately after you make a call, we will book an appointment where one of our team members will visit and inspect your restaurant for key details such as identifying elements that require correction and system analysis. This information will enable us to accurately determine a detailed cleaning schedule suited to your needs. Other specifics such as cost and ETA, just in case it's a one-time project, will also be discussed.
---
Call now to find out why we're the #1 exhaust hood cleaning company in Portland, ME. Call (503) 974-3299 for a personalized quote.
PORTLAND HOOD CLEANING proudly services all of the Portland, Maine area for exhaust hood cleaning and is fully insured, bonded, certified and licensed.